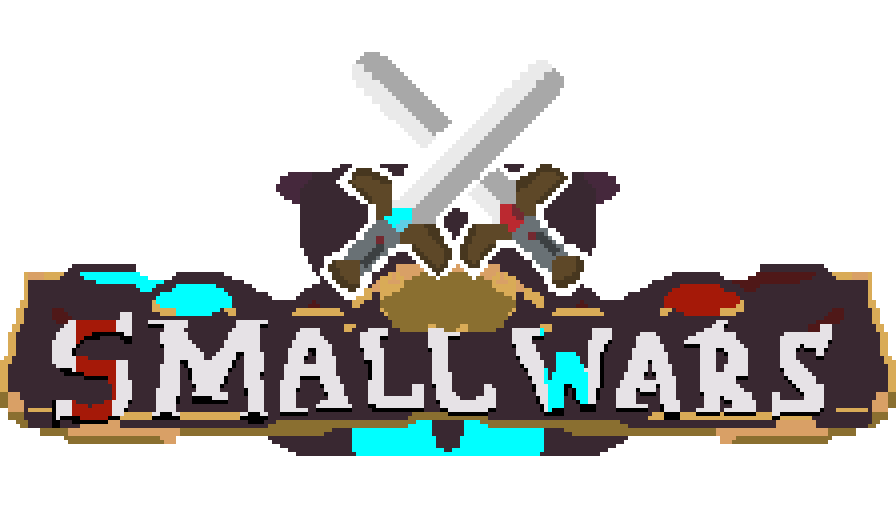 Small Wars
A downloadable game for Windows
Made for LD38 jam
Two tiny armies fight each other for glory!
HOW TO PLAY:
You are the red army.
You must score more points than the blue army within 3 minutes.
You score points by getting your soldiers to the end of their lanes.
Secure control points to make your soldiers stronger.
Up - choose top lane
Left - choose mid lane
Down - choose bot lane
Space - spawn soldier in lane
TIPS:
Don't spam! think about placement
You get 5 Souls every 5 seconds, each soldier costs 1 soul.
At 20 Seconds you get 10 Souls, at 60, 15 souls and at 90 20 souls per 5 seconds.
Top lane is closer to you than bot lane. Make sure you secure that power up!
Mid lane is good for sneaking units in.
Credits:
This is our first game jam and LD. I joined on the 22nd and did all the coding from scratch. A majority of the art was from my old projects. Cris joined the project in the final 3 hours and wrote all the music and stingers!
We used one sound sample for the ambience which we did not create ourselves.
Software used:
GameMaker Studio 2
Aseprite
Audacity
Logic X
Big thanks to the people who gave me support on stream! This was an extremely fun experience and I will definitely be back for the next LD!
PS: I've only done about an 1hr of testing - also this is my first time creating AI so please let me know if you find anything funny.
Change Log:
ver1.01
Fixed timer placement on fullscreen mode to be center of screen.
Tweaked AI to be more aggressive. (The game should be harder now)
Changed main menu text to show controls.
Added logo to main menu.
Fixed music to start on main menu.
Comments
Log in with itch.io to leave a comment.
Love this kind of stuff but damn did I get owned while playing it live (6:50):
Hi Iwan, thanks for playing! I'm sorry about the enemy AI; I found it really hard to balance his decision making. Lessons were learnt!
Subbed to you, hope to see more cool games!